**NEW** 
------
Learn to speak with a natural British English accent that is clear and easy to understand.
Sign up for the online self-study course, Received Pronunciation: Complete Course.
https://receivedpronunciation.thinkific.com/courses/british-english-pronunciation-received-pronunciation
How to access free preview content: http://www.receivedpronunciation.co.uk/index.php/2-uncategorised/27-thinkific-course-preview-content
---------------------------------------------------
Interested in 1:1 coaching via Zoom? Contact me directly: private_tuition@ receivedpronunciation.com (Please remove the space after the @ sign.)
Accent reduction for Americans available here.
New Student Correction Course Available
Recognize the common mistakes of non-native English speakers and learn to speak with natural British English pronunciation.
This course introduces students of different levels from various language backgrounds including Russian, German, Polish and Spanish.
Over 200 minutes of video tutorial content available together with lesson PDFs and review exercises.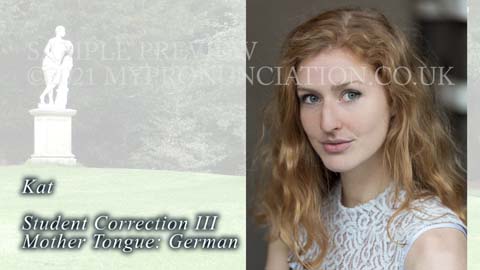 ---------------------------------------------------